Welcome!
We are committed to helping you to "Heal, Grow, and Thrive."
Specializing in PTSD, trauma, anxiety, depression, suicidality, bereavement, bipolar management, sleep difficulties, and MVA injury recovery.
PsychSolutions, Inc., is a non-discriminatory, anti-oppressive, trauma-informed mental wellness therapy practice, offering EMDR and CBT therapy.
Check out our dedicated team of therapists.
In order to discuss what you might be needing and how we can help, book a No-Cost Consultation so you can meet with one of our therapists prior to booking an appointment.
If you want to get started now, book an in-person and online/video appointment. Looking forward to meeting soon!
- What we can help you with -
Our Edmonton Therapy & Counseling Services
Below, you will find more in-depth information about the different areas of concerns that we can assist you or your child with.
Please feel free to read one or all of the articles below that interest you.
When reading, if any areas of concern resonate with you or remind you of what you are struggling with and you would like some professional support, please contact us and we can discuss how we may be able to help you.
Online / Video Therapy
Sometimes it is not always feasible to travel to a therapist's office to access mental health support.
This can be due to a variety of reasons ranging from:
Limited access to transportation
Living in a remote area
Becoming sick and not wanting to share your germs
If you would like to read more about Online / Video Therapy Services, click here.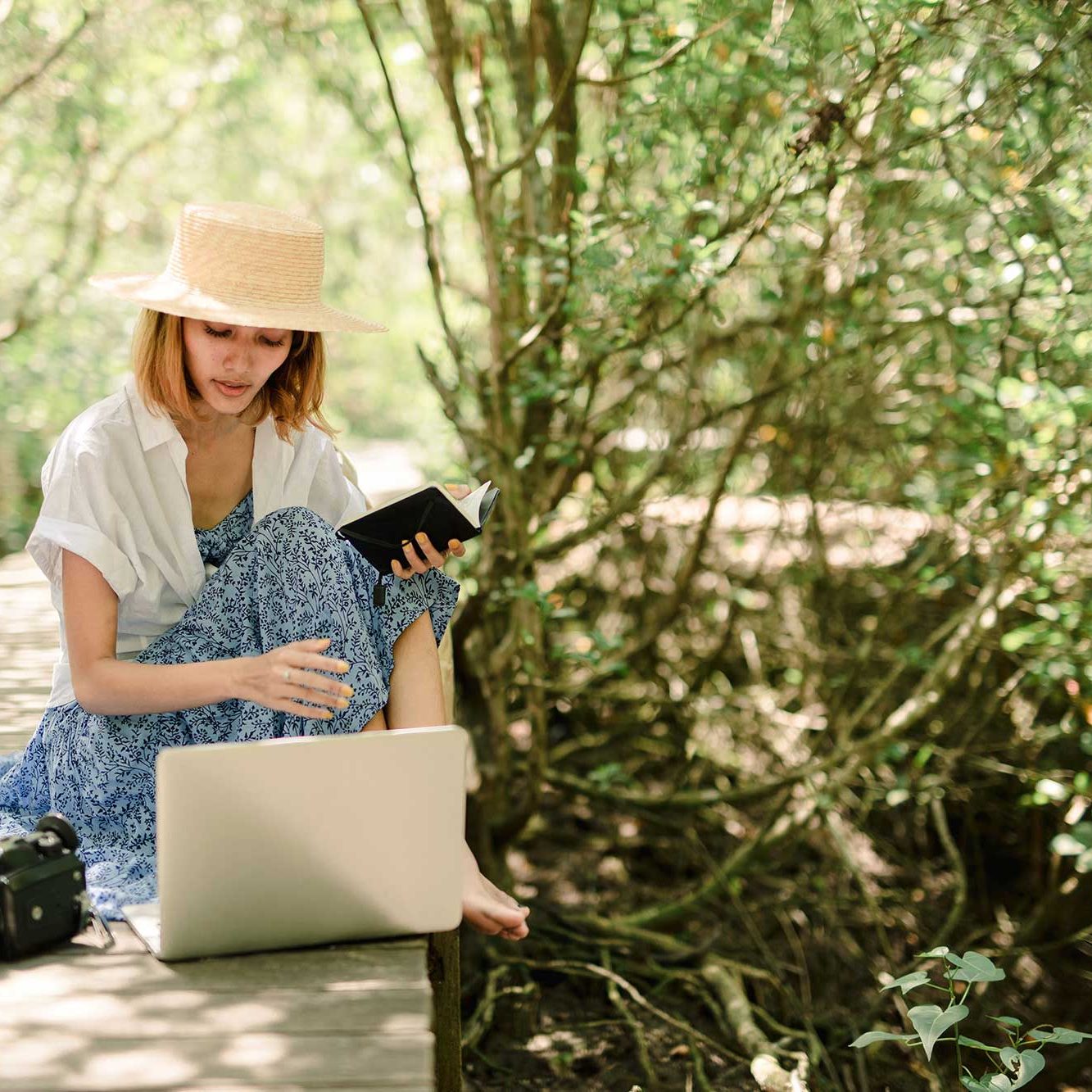 Trauma Therapy
Have you experienced something that shocked and overwhelmed you and now you are finding it difficult to get past?
Do you feel constantly on edge and can no longer relax? Is it hard for you to enjoy the good things that now occur in your life? Do you feel like you are going completely "crazy"?
Do you wonder if you have been traumatized and have no idea what to do about it?
If you would like help in getting past what has happened to you, call us for a consultation or appointment.
If you would like to read more about trauma first, click here.
Depression Therapy
Do you have feelings are guilt, shame, or self-disgust. Are you feeling unmotivated, down, hopeless, and/or worthless? Are you wondering if you have depression? Are you feeling suicidal?
There is help! – Through our West side clinic, we offer counselling for people who want to feel better and end their struggle with depression.
If you would like to read more before you contact us, click here.
Bipolar Therapy
Do you wonder if you have bipolar or what it means now that you have been diagnosed? Are you wondering what this means for you and the rest of your life? Do you feel defeated by the rollercoaster experience that bipolar can create? Are you struggling with knowing how to fix some of the things that happened while you were not healthy?
Or perhaps you are a loved one, struggling with knowing how to help someone who has bipolar? Feeling confused about what is actually helpful and what the difference is between supporting him or her and still taking care of yourself? Perhaps you also feel overwhelmed at the diagnosis and do not really understand what it is or what can be done to manage it.
Both of you may also be wondering how family or other loved ones can be involved so that a strong support team can be developed, while also making sure the person who has bipolar maintains personal rights and privacy?
Treatment for Insomnia and Sleep Difficulties
Have you been experiencing sleep difficulties and finding it hard to either fall asleep or stay asleep?
Do you find yourself ready to fall asleep during the day or in the evening, with eyes wanting to close, to only go to bed and then instantly feel awake or restless?
Do you toss and turn in bed with an attempt to try and get some sleep but nothing seems to work?
Do these sleep difficulties make you feel like your sleep is rarely rejuvenating and you wake up feeling sluggish and lacking energy?
Do you feel like these sleep difficulties are beginning to negatively impact how you function and are noticing the impact at work or with family and friends?
Do you worry that these sleep difficulties may never go away?
If you would like help in addressing these concerns and with improving your sleep, call us for a consultation or appointment.
If you would like to read more about insomnia and sleep treatment first, click here.
MVA Injury – Psychological Treatment
Have you been in a Motor Vehicle Accident and are now finding it difficult to drive with confidence? To feel safe when driving or as a passenger?
Are you finding that you go to great lengths to avoid driving or to arrange all your errands to reduce the number of times you have to be in a vehicle?
Do you find yourself thinking about the MVA all the time or having nightmares about the MVA?
Do you find yourself struggling with difficult emotions since the MVA such as anxiety, regret, anger, or even a lack of emotion?
Are you wishing you could get back to your previous level of functioning and put the MVA and all related symptoms in your past so you can move forward?
If you would like help in addressing these concerns and with moving past your MVA, call us for a consultation or appointment.
If you would like to read more about MVA Injury Treatment first, click here.
BIPOC Therapy: Culturally Integrative Non-Oppressive Counseling
Are you struggling as a family or within your key relationships due to bi-cultural differences?
Does it feel like you and your family don't understand each other or that some values and beliefs from your different backgrounds are not aligning, perhaps even irreconcilable?
Maybe you are struggling with bi-cultural parenting and finding it difficult to parent using your values and belief systems while trying to connect with your child on their terms?
If you would like to read more about BIPOC Therapy first, click here.
THERAPY OPTIONS TO FIT YOUR BUDGET
We understand that accessing effective private mental health support is not always within everyone's budget. To increase accessibility to services, PsychSolutions will be resuming their internship program in the fall of 2023. Through our internship program, clients will continue to have access to mental health services, but at a reduced rate. Since our interns work closely with their supervisor, who is a fully licensed psychologist, many extended health benefit plans continue to approve coverage. Through the internship program, clients can opt to see intern therapists for individual sessions or by attending a support group.
Contact us to learn more about this program and if it would be a good fit for your needs.
Note: No longer accepting intern applicants for Fall 2023-Spring 2024.
Support Groups in Edmonton
Trauma Recovery Support Groups
This group will focus on helping you find a sense of calm, lower your level of distress, and help you learn how to bring down the intensity of your memories so they have less power over you.
Bipolar Support Groups
We also run Bipolar Support Groups within the Edmonton area. If you are interested in meeting with other people who are living with bipolar, get information on group dates and location here:
Adult CBT Therapy Group for Insomnia and Sleep Difficulties (CBTi)
To regain healthy sleep patterns so you can begin to feel better and improve functioning in life and at work.
Instead of sleeping medication, CBTi helps clients overcome insomnia with safe, effective treatment.
Help your kids feel more comfortable meeting me by viewing this short video introduction that will give you an idea of who I am and what I am like.
In this short video, I speak directly to kids and teens and briefly go over some of the reasons they may decide they want to see a therapist.
Why Did Daddy End His Life? Why Did He Have To Die?
A Children's Suicide Bereavement Book
This award-winning children's book provides a tool for parents to support their children through loss by suicide. It is written for children from the perspective of a child.